Released in 2016 the XDP-300R is a high-resolution audio player by the company Pioneer, the older brother to their previous XDP-100R. This DAP (Digital Audio Player) provides high quality and clear audio for those who are interested in hearing music exactly how the artist intended at near studio-level quality, as long as you have the right equipment to go with it.
In this article, we look at what sets this audio player apart from the rest, giving an in-depth overview, a detailed look into the technical specification and compare it to a few similar models currently available in the market as well as answer a few questions that you may have about the device itself.
You can use the table of contents below to jump to the answer if you have a specific question:
What is the Pioneer XDP-300R?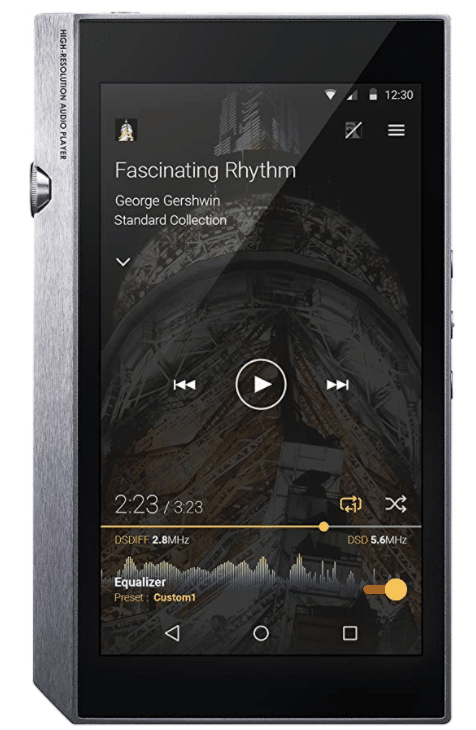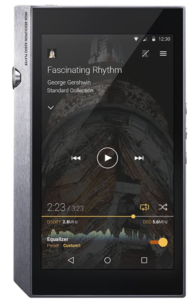 Pioneer are a well known and trusted brand in the audio industry that have been going years, they have several DAP devices in their range which you can currently purchase including the XDP-100R, XDP-30R, XDP-02U and of course the XDP-300R, the one in which we feature in this article.
The XDP-300R is an extremely high-resolution audio device which offers a balanced 2.5mm high-quality audio output. It's an audio device that offers high-end playback thanks to its twin end DAC & AMP set up and it also features an independent audio circuit board that is intended to eliminate any noise that shouldn't be there, allowing you to hear the sound exactly how the creators intended. It also comes with 2x balance drives to meet your need & you can easily adjust the device with high precision EQ-HD.
There are several other features that the device has, with its great interface, similar to that of a smartphone you can easily listen and download any music you want directly off the device itself through OnkyoMusic. It offers a large storage capacity, very long battery life and wireless listening at hi-resolution audio.
At the current price point just shy of $800 it's not for your average listener, it's a high-end listening device that is suitable for professionals and to get the most out of it you should be a more experienced user, we wouldn't recommend this as your first DAP device, but we'll dig further into that later.
The Pioneer XDP-300R Technical Specification
What's on offer with this device? At the price point, you would hope quite a bit! The Pioneer XDP-300R doesn't let you down in term of cutting edge audio tech, trust us. We've taken a look at some of the technical specs and features that the XDP-300R has and detailed them for you below
Features:
High quality audio with a 2.5mm balanced output
Supports many audio formats including MQA, WAV, AIFF, FLAC, ALAC, PCM & up to 11.2MHz DSD, which should be more than you need!
As well as the balanced output, it has a 3.5mm headphone output, we'll touch on it later, but we recommend some high quality headphones to make the most of it!
Audio can also be outputted wirelessly or via micro USB-B or OTG digital output
AMP & DAC twin set up for complete audio clarity
The ESS tech allows a twin unit to incorporate a SABRE 9601k AMP & a ES9018K2M DAC
The audio circuit board is completely independent which eliminates noise, the DAC & AMP can provide completely clean audio thanks to having their own capacitors
2x Balanced drivers
Adjustable sound levfels with EQ-HD precision
Storage of 32GB which isn't the best considering the price and some of the other competitors in the space, but this is remedied some what by it having two micro SD slots for a maximum of 400GB extra storage (Max of 200GB per slot)
Active Control GND features
Save up to 1,000 EQ profiles and have high definition equalization with no loss of quality
Technical Specification:
Running Android 5.1 firmware
1280×720, 4.7″ display
Touch screen display for easy use and maximum screen space
32GB included memory with 2x MicroSD slots (200GB max capacity each)
Wifi 802.11a
Bluetooth which we believe is 4.0, and has the profiles A2DP/AVRCP/HSP/OPP/HID/PAN
AAC/AIFF/ALAC/DSD/DSDIFF/DSF/FLAC/MP3/MQA/Ogg-Vorbis/WAV supported audio formats
Frequencies: 44.1kHz/48kHz/88.2kHz/96kHz/176.4kHz/192kHz/352.8kHz/384kHz
Bit rates: 16/24/32 bit float / integer – 2.8/5.6/11.2MHz 1bit PCM conversion
M3U/PLS/WPL playlist formats supported
H.263/H.264 AVC/H.265 HEVC/MPEG-4 SP/VP8/VP9 video formats supported
WebP, JPEG, GIF, PNG & BMP image formats supported
Unbalanced 75+75mW max output power, or balance 150+150mW
Less than 0.006% THD
115db+ sensitivity
20-80K Hz frequency response
16-300 unbalanced / 32-600 balanced impedance
Input terminal of 2.5mm balanced, 3.5mm headphone & Micro USB/OTG for data & power
Low 1 & 2, Normal & High gain settings
16 hours playback (approximately)
Size: 128.9mm x 75.9mm x 13mm (HxWxD)
200g weight
Comes with a micro USB cable 1m
Our Review of the XDP-300R
So, let's start off by saying that this is an extremely high-quality audio output device, and with the right settings it's definitely a great buy, but it's not for beginners and the DAP can be hard to get the correct audio output. Buying this DAP though, it's expensive, but you'll also end up spending more money to get the most out of it.
In order to get the absolute most out of it, and really unleash its full audio quality, you'll need to have all the right accessories, including a state of the art headset.
To get the most out of it, you need to use a balanced headphone cable, NOT a single-ended cable. This audio device benefits from DAC / AMP, but doesn't actually come with a balanced cable which means you'll need to buy one off your own back. It also states that when you plug-in balance headphones it will auto switch the output, but it doesn't, you need to go to the settings, in the sound and notifications section and select the output AGC, then set it back to balanced. There's also a noticeable difference in quality by using lossless audio which is worth noting.
It kind of should go without saying, but in order to really make the most of thing device you should ensure that you use high-quality headphones, a recommendation of ours would be Sennheiser HD600's.
Another slightly disappointing thing is that some of the apps don't take full advantage of the DAC, which offers the significantly lower sound quality, like Soundcloud for instance. We found that adjusting the audio settings was a little fiddle as well, as it's in the actual settings of the device, rather than an individual app.
Apart from that, this device is fantastic and the quality of the audio when you have it working properly, and with all the available mods and tweaks is amazing, but it will require a bit of knowledge and guides on how to do it, and be aware that sometimes this may void the warranty.
The possibilities with the device are endless and although it isn't for the faint of heart, and we wouldn't recommend it for anyone that is a beginner, it's still a great buy which is supported by its reviews and general feedback across the web.
Alternatives (vs Onkyo DP-X1A, Fiio M11, Sony ZX300)
There are a couple of popular alternative options that you have to the XDP-300R and we've taken a quick look into each of them to determine whether you should consider them ahead of the Pioneer device.
XDP 300R vs Onkyo DP-X1A
The XDP300R and the Onkyo DP-X1A are very similar, what makes them different is that the X1A has a slightly different capacitor and chip resistor set which makes the sound profile different, it also uses Melodio & Vishay. A casual listener won't be able to tell the difference, but if you have both you might be able to slightly tell. The price points are very similar, although you get double the internal storage of the XDP, and you can check out more detail about the Onkyo DP-X1A below:
XDP 300R vs Fiio M11
The biggest thing going for the Fiio M11 is the price point, it's just a little bit more than half the price of the XDP 300R and is still a brilliant player. The sound is fantastic and importantly, there's a lot more information on the web about the Fiio M11 than the XDP 300R so you know exactly what you're getting. It does have its flaws though, which at the price point you should expect with only being 4.2 Bluetooth & 2.0 USB charging, it's behind the curve but it's still a worthwhile DAP that you should look into if you're looking at investing in the XDP 300R.
XDP 300R vs Sony ZX300
Unfortunately despite our research, there isn't a whole lot out there about the Sony ZX300 and we have never owned one, despite that here's a bit of an overview of the little that we do know. The balanced output is slightly inferior to the XDP 300R, but the UI of the device is pretty good and it one of it's overall favorable features according to online reviews, as it doesn't have any lags or issues like some of the other competitors. Another great feature of the device is that it's also a very light, so great and favorable for a daily commuter, and it's said to have a bit more of a premium feel than the Pioneer XDP-300R.
Unfortunately, as we don't know a lot about this device & can't find a particular sales page, we can't direct you anywhere to find more info. We actually can't even find a place where you could buy it, sorry about that!
Pioneer XDP-300R FAQs
Now you've read all about the XDP-300R and our review of the product overall, we've gathered some of the main questions we could find on product listings and across forums and answered them for you below:
Why choose the XDP-300R over a smartphone?
We hope that our review made this pretty clear. If you're just a standard audio listener, that just wants to listen to their music on Spotify and are happy with the clarity of a smartphone then a DAP device isn't for you. If however you're really into your audio & specifically the clarity of audio and intending to hear the music exactly how the artist intended then you should choose the XDP-300R, or a like for like DAP which we've pointed out in this article previously. We would, however, say that this device isn't for a beginner, more for an experienced DAP owner.
Can you replace the battery on the Pioneer XDP-300R?
We haven't seen or heard of many issues with the battery of the XDP-300R but it is a commonly asked question, so it's something that you should probably be aware of, battery decay overtime is common on these kinds of devices. To answer the question, yes, you can, just about any cell phone shop would be able to do this for you as it's a fairly simple thing to do, at a cost of course.
The internal memory is poor, can you expand it?
As we've touched on in the article and review the XDP-300R only offers 32GB of internal storage, which nowadays is pretty poor in comparison to like for like devices, so it's common for people to query whether you can expand it. You'll be pleased to know that you can, as it, in fact, has 2x MicroSD slots, and it supports up to 200GB in each slot. Our recommendation when buying the XDP-300R would be to also get at least one SanDisk 200GB Ultra microSDXC UHS-I Memory Card which is a good MicroSD at a competitive price point, but any MicroSD card will work given that it's not over the 200GB limit specified.
Does it have apps like Tidal, Spotify & Deezer?
You'll be pleased to know that as well as the store app supplied on the actual XDP-300R you can add extra apps such as Spotify, Deezer & Tidal, so yes, they are fully supported through an app store as it runs Android firmware.