Big fan of Pokemon Go? So are we. This wonderful game got so many people out of their homes, just walking around their local streets and towns to find the best Pokemon and hatch those eggs. It combined gaming lovers with fitness and is a great and enjoyable game to play.
You know that though, that's why you're here. Pokemon Go obviously being a mobile phone game, means you have to have a phone to be able to play it… Not everyone can afford the state of the art flagship releases though, it's understandable, their thousands of dollars.
We've taken a look into exactly what is required to play Pokemon Go, what you should be looking at for a Pokemon Go phone and picked out some of the best cheap options, as well as slightly more expensive to help you catch your next Rattata or Gible if you're extremely lucky.
You can skip the section you are most interested in by using the navigation below:
Before we start jumping into our article with the guide to what to look for and each of our top picks, we understand that you might simply just want a quick answer and take our word for it!
Not to worry, here are our top overall picks:
Best Cheap Phone For Pokemon Go: Samsung Galaxy S8+ 64GB Phone
Best Slightly Higher Budget Phone For Pokemon Go: Motorola Edge
Which phones can play Pokemon Go? (System Requirements)
Before you decide exactly which phone to go for, you'll need to know the minimum system requirements suggested to ensure that you get a phone that is able to play it.
The requirements differ between Android and iOS devices, but here are the ones stated on the Pokemon Go website:
iOS (Apple)
Only iPhones 6s onwards will support the game
You are required to have iOS 12 or higher
You need a decent internet connection, 3G at the lowest is recommended
The phone needs to have GPS & location service functionality
Any devices that are Jailbroken are not supported
Android
Only Android 6 onwards is supported
720×1280 pixels is the optimal resolution
You need a decent internet connection, 3G at the lowest is recommended
The phone needs to have GPS & location service functionality
Any devices that are rooted are not supported
They do also recommend that whatever device you are planning on using, it should have at least 2GB of RAM to stop it crashing and have the game run fluidly without any lag.
What are the most important things to consider for a Pokemon Go phone?
When you're in the market for a cell phone suitable to play Pokemon Go, you aren't just looking at the latest releases, there are a few things you should specifically care about. Here are a few things you need to put extra consideration into:
Battery life
Pokemon Go drains battery life, especially if you have AR mode enabled. You've constantly got it open whilst walking to find the nearby Pokemon, so your screen is always on and the app is always active, so you need to choose a phone that has a battery that can last as long as possible.
Cell phone batteries are measure in mAh (milliamp hours) and the higher the figure, generally speaking, the more powerful the battery. That's not always true to form though, as there are so many variables with phones running different software have different screens and having different processors, some phones will draw power quicker than others.
How do you tell then? Well, you can look at a few figures and compare phones, such as on-screen time/standby time and compare, but often we find the best way is to watch Youtube videos of people actually running the device and timing it, it tends to give you a better indication of real-world performance.
Although it's not convenient also do remember you can purchase a power bank to give you a few extra hours, we'd personally recommend: Solar Power Bank 30000 mAh
Download local maps
This isn't so much the phone, but more of a network thing. Depending on your signal and data package, as Pokemon Go is powered by Google Maps you can download the maps to run offline. This not only reduces the data that you use, but it can also increase your battery life as the phone isn't essentially having to work so hard.
4G & 5G capability
Now Pokemon Go says that you should have a 3G connection or higher, but if you want to maximize your play and have a lag-free, uninterrupted game, you should go for a phone that is more capable than that, especially in 2021. Most cell phones at the very least are 4G, as well as network providers, so you should look to get a phone that has that capability. Especially with 5G being released recently, it tends to reduce the cost of 4G capable phones, as they are less desirable.
Gyroscope capable phone (For AR Mode)
This depends whether you actually care about the AR Mode. Personally, I don't recommend playing in AR mode, for one it's harder to actually catch the Pokemon and second, it drains that all-important battery life faster. However, if you do want to have AR mode enabled, you'll need a phone that has Gyroscope compatibility. It's not something to be massively worried about, most phones nowadays, even the budget ones have it.
RAM
The RAM or Random Access Memory is the amount of local memory your device has, the higher the RAM the faster the device can place temporary data and it allows it to juggle more demanding games. They say you should have 2GB of RAM to run Pokemon Go and in all honesty, that's probably about fine as it's not that demanding of a game, however, if you can get a device with more RAM you're likely to experience fewer issues or what feels like lag / slow loading times.
Decent processor
Most Android phones are run on Snapdragon processors which have various series, you shouldn't need to be too concerned with this but ideally, you want to have a device that at least has 600 or above Snapdragon chipset.
iOS or Android for Pokemon Go?
This is actually quite a common question and if you're familiar with the So Nerdy blog then you might already know, we're not huge fans of Apple, and we don't particularly keep it a secret.
I would always choose an Android phone over an iOS (Apple) device for playing Pokemon Go, but why? It's logical and not just Apple hatred that powers this one. The main thing that we've mentioned previously about the features that you need to look at when buying a phone for Pokemon Go is the battery, and unfortunately, this isn't a selling point of any iPhone, their battery life tends to be far inferior to well, almost all Android equivalents.
That is the biggest and well only reason we simply would not buy an iOS device or recommend one for playing Pokemon Go, Android all the way!
Are there any other things to consider?
If you've been keeping up, you'll know that we've touched on what the main considerations are when buying a cell phone for Pokemon Go are, but there are a couple of less important "sub" considerations that you should think about.
There's nothing wrong with an older phone
We're not talking about buying used phones here, just older phones but brand new. In the last few years, there have been very few changes that actually matter to phones, and you don't need to be sucked into all the latest marketing. As an example, a brand new mid-range phone might not actually be as good as a few year-old flagship phone, yet because the flagship is a few years old it'll be considerably cheaper.
Why? A flagship phone when it first came out was likely in the region of $800+, meaning it was built with the highest quality parts available at the time. Sure it might have a slightly older chipset and camera, but it will generally be far better built than a phone that is priced at $300 today. Mid-range phones tend to cut corners, flagships don't.
It's something to consider.
Try get a warranty
I'm not just picking you up on this, I've done it too. I've been so engrossed in Pokemon Go, with my head down looking at the screen that I've not realised the curb of the sidewalk and tripped, only to drop my phone and smash it.
For Pokemon Go players, you should seriously consider phones that have a warranty, to ensure that when you do inevitably drop your device – you can get it repaired free of cost.
Screen refresh rate
Should you be concerned with refresh rates? Measured in Hz (Hertz) the refresh rate is how the frequency in which the screen updates. It's not majorly important for a game like Pokemon Go, but I wouldn't settle for any less than 60Hz.
Choosing a reliable phone brand
There are so many phone brands out there nowadays, and if you research on the internet for phones suitable for Pokemon Go you'll probably see a few brands you've never heard of, frankly because there cheap.
Now we're not saying that you have to always go with a household name like Google, Samsung or Motorola because you don't. We're just telling you to research thoroughly if it's a brand you haven't heard of because it's more than likely a Chinese phone brand and there's nothing wrong with that because some are great, like Huawei (Yes Trump) and Xiaomi for instance, but there are others that, well just aren't.
Cheapest phones for Pokemon Go (Budget)
Now that we've gone through what you need to consider when looking at buying a phone suitable to make you a Pokemon Master you should be able to decide which option is best for you.
We've picked out a few phones we consider to be the best budget Pokemon Go phones available on the market today and written a brief description and overview of the features for you to consider:
Product Description

Right, I know what you might be thinking, we've included a cell phone from 2017 as the top one in our list, ew! Hold on a second though, it ticks a lot of boxes for a Pokemon Go phone.
The S8 was a top flagship phone in 2017 by Samsung, a highly reputable brand, and "renewed" it is available currently at just under the $210 price point. It's a 6.2-inch smartphone that has a super AMOLED screen high-quality screen with a more than adequate 2960×1440 resolution.
It can operate at 60fps in Full HD and is powered by an Octa-core 2.35GHz Quad + 1.9GHz Quad processor. The RAM is also double the recommended amount at 4GB, so it's more than capable of easily playing the game. It also has GPS location, of course.
The S8+ can also be upgraded to run Android 9.0, although it comes out the box with 7.0 which is still more than adequate to play Pokemon Go.
Lastly, what about the battery? Well, that is pretty impressive too, with 3,500mAh it rivals most flagships today, with an acclaimed video playback time of around 18 hours and a talk time of 24 hours, that should leave you with a fair amount of gaming time.
Main Features
Android 9.0
Super AMOLED screen offer high quality game play
3,500mAh battery
4GB RAM – which is double the minimum requirement
2.35GHz + 1.9GHz quad core processors (Octa-core combined)
Product Description

This brand isn't necessarily a household name for most, although you might have heard of them as they are a bit of an up & comer. Xiaomi is a brand we personally love, they offer high-quality phones at a very low price, purely just because there lesser-known, so you can grab a great deal on these.
The Redmi Note 9 Pro is a smartphone that was released in 2020, it's not quite a flagship but it offers some respectable specifications that are more than enough to play Pokemon Go. I know what you're thinking, a 2020 smartphone, with good specifications, that's over my budget! But don't worry, this phone will only set you back $266 currently.
This impressive phone boasts a 6.67″ full HD screen that operates at 2340×1080 with Gorilla Glass 5 on the front, which is great protection for those accidental drops! The processor is pretty handy too, and it's more than what you need to run Pokemon Go with a Snapdragon 720G Octa-core and 6GB RAM, which is 3x the recommended minimum RAM.
The best part about this phone though is the battery, which is an amazing 5,020mAh! That shouldn't let you down on your long walks hatching those eggs.
Main Features
6GB RAM
720G Snapdragon Octa-core processor
5,020mAh battery for hours of uninterrupted gaming
Full HD screen at 2340×1080 resolution
One of the most resonably priced 2020 smartphones
Product Description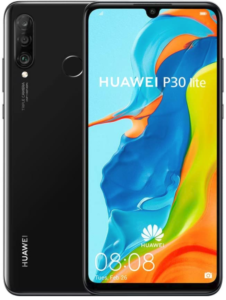 Huawei isn't a name that you might like, especially due to Donald Trump, but there's no debate that they make very high quality phones and for very affordable prices. Seeing as though their P40 line has just recently been released, that means a huge price reduction on their previous P30 line, which offers a great opportunity for a cheap Pokemon Go phone!
For below $250 you can get your hands on the Huawei P30 Lite, a fantastic phone, perfect for Pokemon Go. This particular phone has 4GB RAM, which is far more than required, and a fantastic 6.15″ screen which operates at 1080 x 2312px, impressive.
It comes with Android 9 so that isn't an issue either, and as for performance, it has an Octa-core set up under the hood, with 4 of the cores at 2.2GHz and the other 4 at 1.7GHz.
This phone is actually tailored towards its camera, which you might not be too worried about being a Pokemon Go phone, but it is a nice extra with an impressive triple camera system.
This phone operates with an OLED screen, so you can get a good display with minimal power usage. Which ties us nicely into the battery, which is a respectable 3,340mAh which isn't bad and we think you'll get a gaming time of around 8 hours, and it also has what it refer to as HUAWEI SuperCharge, with its 18W charger.
Main Features
4GB RAM which is far more than the required minimum
Impressive OLED quality screen at 1080x2313px
Quad core processor that won't have any issues with the game
For a phone released in April 2019, it's really cheap!
Android 9 – so ticks that box too!
Product Description

The Pixel line is a well-known one by the phone manufacturer, Google – you've heard of them right? We've actually selected Amazon "renewed" range here to really display how cheap you can get a good quality phone, as this is priced at $169.99 currently, but you can get one that isn't used for around the $250 mark.
This phone again is a bit of an older one, released in October 2018, but it was a flagship in its day and is more than capable of playing Pokemon Go (and just about any other game).
This phone features a Snapdragon 845 processor that is a 2.5GHz quad-core chipset, which will have no issues at all with Pokemon Go. It also operates with 4GB of RAM, so again, there should be absolutely no performance issues whilst playing the game.
The display itself is smaller than most flagships, which some people favour, with a 5.5″ screen which is OLED and runs at 2160x1080px. There are no issues with the operating system either, as it operates with Android 9 Pie – so it ticks all the minimum requirement boxes.
What about the battery you ask? Well, it has a slightly less impressive battery, with a 2,915mAh specification, however, it's got a much smaller screen to power and although they are always over-amped figures, they do claim you get an approximate 25 hours of on-screen usage, and even half of that would be fairly impressive! They also have fast charging with this device and it can charge wirelessly, unlike a few of the other competitors of its price range.
There are also a lot of additional benefits to buying the Pixel, as you get an unlimited storage thanks to Google Drive, you'll get Google Assistant built-in, it automatically screens spam calls and warns you before you accept and the camera isn't half bad either!
Main Features
Snapdragon 2.5GHz Octa-core processor
4GB RAM which is more than capable of running Pokemon Go
Smaller screen – OLED 5.5″
2,915mAh battery which is on the low side, but Google claim it can last 25 hours of on-screen time
Android 9
Product Description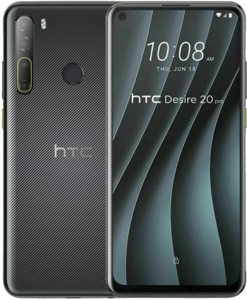 HTC, remember them? They feel a bit like the forgotten phone brand, but they do and always have made high quality phones and this Desire 20 Pro is no exception.
This phone was released in 2020 – so for a smartphone of its age, to be priced under $300 with a reliable brand name is some going! This phone is more than capable of running Pokemon Go with an impressive 6GB RAM with a Qualcomm SM6125 Snapdragon 665 chipset which is Octa-core with 4 cores running at 2GHz and the other 4 at 1.8GHz.
It's a fairly large phone with an impressive screen perfect for gameplay at 6.5″ which operates at 1080×2340 pixels although it is just an IPS LCD, not OLED.
This phone also operates on Android 10, so that's not an issue with the minimal requirements. The battery is extremely impressive in this one, 5,000mAh in total which should do you for a full day of walking! If not, it also has quick charge, with its 15W charger.
Main Features
6GB RAM, well and above the suggested minimum requirement
2020 Smartphone priced below $300
Octa-core processor
Impressive 5,000mAh battery with quick charge
Android 10
Product Description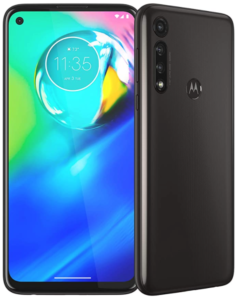 Moto or Motorola haven't quite been a household name since, well, since the Razer! Remember that phone? We're old… But, that isn't to say they don't still make great phones, and due to their somewhat fading brand name, their pries are very reasonable when compared to some of the other brands, and the Moto G Power is no exception.
This is another 2020 phone that is available for under $240, so it makes a great budget buy. It features a decent processor as well, outputting 4GB RAM which is more than suitable to operate Pokemon Go, and it has a Qualcomm Snapdragon 665 octa-core chipset at its disposal with 4 cores at 2GHz and the other 4 at 1.8GHz.
The screen isn't a bad size either, it has a 6.4″ IPS LCD display that has a resolution of 1080×2300 that will offer clear and immersive gameplay. Furthermore, this phone operates with Android 10, so again, that won't be an issue against the minimum requirements.
We've kept the best for last as always, it's another one that specializes in its battery capacity, perfect for Pokemon Go! Motorola state that this phone can last 3 days on a single charge with its 5,000mAh battery, and they go on to say you can watch shows or movies for 23 hours – all caveated, of course. It's impressive though.
Main Features
5,000mAh battery that can get 23 hours life when watching shows or movies
4GB RAM
Snapdragon 665 Octa-core processor
2020 phone available below $240!
Android 10
Product Description

Yes, another brand that you probably haven't heard of in a while, or at least not since the 3310 days! Now that is showing age… But Nokia have consistently been releasing phones over the past few years, and there beginning to see some real improvements, especially now that they aren't windows operated.
This is the cheapest "new" phone to make our list, the Nokia 3.4 is a mid-range phone that is priced reasonably at $179 currently. Released in 2020 this Qualcomm Snapdragon 460 – which is an octa-core chipset which has all 4 cores at 1.8GHz, so it isn't the fastest in this list, but it's still reasonable and will run the game easily as it's also coupled with 3GB RAM.
The 3.4 has an LCD screen at 6.39″ and an average resolution of 720x1560px. The battery doesn't support fast charge, however, it's a reasonable size for a mid-ranged phone with a respectable 4,000mAh which should be more than enough to see you through a day of Pokemon Go.
Although this phone is operating on Android 10, it is planned to support an upgrade to Android 11, which obviously is more than enough to meet the minimum requirements to play Pokemon Go.
This phone is slightly behind a lot of the ones we've listed before, but like we've said it's at a cut-price cost and it will be more than capable of running Pokemon Go with no trouble at all – so it really is a great budget option.
Main Features
Cheapest "new" smartphone in our list
3GB RAM
4,000mAh battery to see you through a day of gaming
Android 10 with plans to upgrade to Android 11
2020 release at just $179 (currently)
Best phones for Pokemon Go (Flagship)
In our list above you'll see we've mentioned a few of the older flagships, but we've decided to add a few more which are midway between – they could offer a great phone for everyday use as well as Pokemon Go. We're not talking about brand new flagships, as they wouldn't belong in a "budget" post, but here are a few newer flagships than the ones we've mentioned above.
These are perfect if you're thinking that you have a little bit more budget than the phones we've talked about previously:
Product Description

The problem is that budget is depending on what you consider to be "budget" so this phone is priced about double what the previous picks are, and it's another appearance by Motorola with their flagship device, the Edge.
This phone is capable of 5G so network performance should be really good when playing Pokemon Go. The performance of the phone is more than capable as well, with 6GB RAM and a Snapdragon 765G which delivers an octa-core CPU which runs with one core at 2.4GHz, 1 core at 2.2GHz and 6 cores at 1.8GHz and all powered with an Adreno 620 GPU.
What about the screen then? Well, that is a pretty impressive as well, operating at 90Hz which will give you a clear and lag-free picture and a 6.7″ OLED display which has a resolution of 1080 x 2340px. As you get with flagships, it also has corning Gorilla Glass 5, meaning it should be able to soak up a decent impact drop.
Now the all-important final part, the battery, how good is it? In this device sits a 4,500mAh battery which according to Motorola has a 2-day battery life, although I'm positive this is probably closer to one. They also have a technology called TurboPower? Which we assume just means fast charging, which is an 18W charger.
Main Features
6GB RAM which is more than capable of running Pokemon Go
5G Network capability (as long as your provider supports it)
Snapdragon 765G Octa-core CPU
4,500mAh battery
6.7″ OLED display at 90Hz
Product Description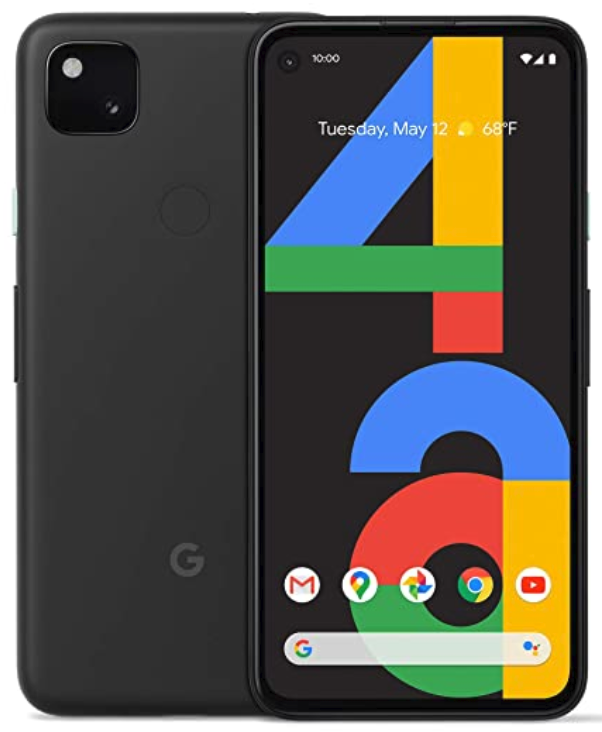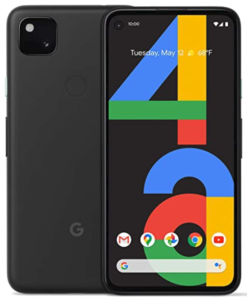 This is a recent phone by Google, it isn't quite their flagship though, it's more aimed at those that prefer a smaller sized, but powerful phone. The Google Pixel 4a was released in August 2020. For a newer phone and being by a large brand like Google it's very reasonably priced, currently sitting at $349.99.
Operating on Android 10 with a planned upgrade to Android 11, the Pixel houses a Snapdragon 730G processor which has a quad-core CPU with two cores at 2.2GHz and the other 6 at 1.8GHz and that is coupled with an Adreno 618 GPU. The device also has 6GB RAM which is what you can expect for the price.
As we touched on, it's a smaller phone than your standard flagships with the screen measuring 5.8″, which is a fair way off when you compare it to some of the 6.7″ beasts on the market today. If that is what you prefer, it's got some decent tech packed into it, with an OLED HDR display which operates at 1080x2340px and for extra protection has Corning Gorilla Glass 3.
It's battery time. Now statistically speaking, it's not the beast, but please bear in mind it's a much smaller screen and size than all the other flagships, the Pixel 4a has a 3,140mAh battery. Coupled with the adaptive battery technology, it should see you through the day, however, if you're one who likes longer Pokemon Go gaming sessions, this probably isn't quite the phone for you.
Main Features
One for people who prefer a smaller screen, at 5.8″ with OLED display
Can upgrade to Android 11
Snapdragon 730G quad-core CPU
Smaller 3,140mAh battery – but it should see you through a day
Corning Gorilla Glass 3
FAQs
Although this is a rather long article, we might not have answered your specific question about Pokemon Go phones, sorry about that! However, as a little bonus we've pulled out some of the most common questions we could find and answer them for you below:
Does Pokemon Go ruin your phone?
Believe it or not, a lot of people ask this. The answer somewhat surprisingly is yes, we guess. It means that you regularly drain your battery and are likely to charge it more often. Technically speaking every time you charge your battery, you'll lose a bit of its life or total capacity, so it might cut down your cell phones lifespan if you play a lot, that being said, that is the same with any game.
Why is my device not compatible with Pokemon Go?
It's likely that your device probably doesn't meet the minimum criteria to play Pokemon Go, the main ones being Android 6 or iOS 12 as a minimum.
Will my iPhone 5 play Pokemon Go?
Unfortunately not, currently, the minimum iPhone that will work with Pokemon Go is the iPhone 6s.
What phones can you use for Pokemon Go spoofing?
Spoofing is a whole different topic, but you should look to spoof with the cheapest possible phone that meets the criteria. Generally, according to the Pokemon Go spoofing community, it's much easier to spoof with an Android device than an Apple one.
Does Pokemon Go require data to play?
Not everyone has an unlimited data plan, so it's a very valid question. Unfortunately, Pokemon Go does require you to have a data connection to play the game, but there is a workaround so you can significantly reduce your data usage. Quick Tip: Pokemon Go uses Google Maps to power the device, so if you are ever in a WiFi area you can download your local area on Google Maps by their Go Offline mode, and therefore when you come to use Pokemon Go again, it'll use the offline downloaded map and therefore a lot less data.